7 Tips For Winter-Proofing Your Everyday Skincare Routine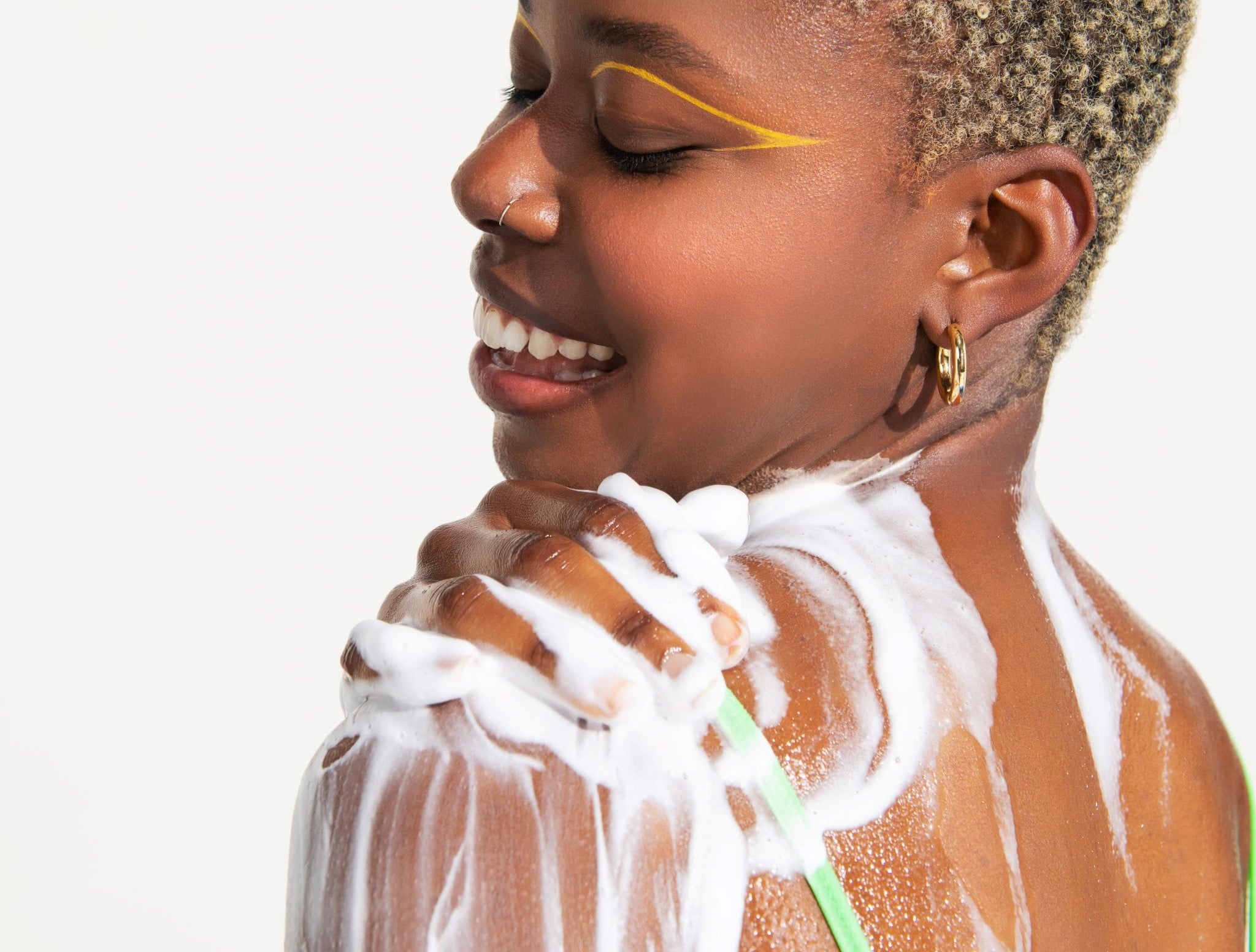 Winter can be a magical time of the year, but it can be seriously tough on your skin (leaving you feeling like a dry, flaky croissant instead of a smooth, buttery one.) But fear not; with the proper skincare routine, you can turn a dehydrated dermis into a soft, dolphin-esque glow from head to toe. It's time to lather on that moisturiser and show winter who's boss!
---
Tip 1: Moisturise, Moisturise, Moisturise!
The key to keeping your skin healthy during winter is moisturising effectively and regularly. Invest in a good quality body wash with hydrating benefits and a moisturiser, and apply it after you shower or wash your face. Consider using a thicker cream or an oil-based moisturiser if you have extra dry skin. You can also add a few drops of facial oil to your moisturiser for an extra boost of hydration. Don't forget to apply lip balm to keep your lips from getting dry and chapped in the icy breeze or your over-heated apartment.
---
Tip 2: Don't Forget Sunscreen.
During winter, the air can be cold and crisp, making it easy to forget that the sun can still cause damage to your skin. However, even on cloudy days, up to 80% of the sun's UV radiation can penetrate the clouds and reach your skin. This means that, regardless of the temperature outside, you should still protect your skin from harmful UV rays by wearing sunscreen. Applying sunscreen with at least SPF 30 daily can help prevent skin damage, such as premature ageing, sun spots, and skin cancer. This is especially important if you spend time outside skiing, snowboarding, or even just walking the dog with matcha. 
Bonus tip: Don't forget to apply sunscreen to all exposed areas of your skin, including your face, neck, hands, and ears.
---
Tip 3: Stay Hydrated
Drinking plenty of water is vital for your overall health, but it's also essential for the wellness of your skin, so make sure to drink at least eight glasses of water per day. Water helps keep your skin hydrated, which is essential for maintaining its elasticity and preventing dryness. When dehydrated, your skin can become tight, flaky, and prone to wrinkles. Drinking water also helps to flush toxins out of your body, which can help to reduce inflammation and prevent breakouts. Without ample water, your body can't eliminate toxins as effectively, leading to skin irritation and acne. So says our last hangover, for sure.
Find water a chore? You can also drink herbal tea or warm water with lemon and honey to keep yourself hydrated and boost your immune system.
---
Tip 4: Take Warm (Not Hot!) Showers
As tempting as it may be to take a hot shower on a cold day, hot water can strip your skin of its natural oils. Stick to warm showers instead, and try not to stay in the shower for too long. Adding an extra hydrating body wash to your routine creates a relaxing and spa-like experience with moisturising benefits. We love a multi-tasking queen!
---
Tip 5: Use Gentle Cleansers.
Harsh cleansers can be too drying for your skin during winter (or any season, really). Opt for gentle cleansers that won't strip your skin of natural oils and those that contain hydrating ingredients, such as hyaluronic acid, glycerin, or aloe vera. You can also use micellar water or cleansing oil to remove your makeup without drying out your skin.
---
Tip 6: Treat Yourself to a Face Mask.
Who says skincare can't be fun? Not Sundae, that's for sure. Treat yourself to a hydrating face mask once a week to boost your skin's moisture. Look for masks that contain nourishing ingredients, such as honey, oatmeal, avocado, or yoghurt. You can also make a fancy DIY mask using ingredients from your kitchen, such as mashed banana, coconut oil, or turmeric. Yes, chef!
---
Tip 7: Exfoliate Gently.
Exfoliating your skin can help to remove dead skin cells and improve your skin's texture and tone. However, you should be extra gentle during winter, as it can be more sensitive and prone to irritation. Use a gentle physical or chemical exfoliant once or twice a week, depending on your skin type. We also recommend using a face sponge or a muslin cloth to exfoliate your skin without harsh scrubs gently.
Happy Sundae x
Some whipped shower foams to get you started 👇
Pomegranate Fizz Foaming Body Wash | Coconut Cream Foaming Body Wash | Honey Honey Foaming Body Wash
🤑 Save up to 20% when you Build Your Own Bundle
Written By: Lizzie Waley (Sundae Co-Founder & Body Care Enthusiast) | LinkedIn
Fact Checked: Charnnie Frimpong (Sundae Content Marketing Manager) | Linkedin
Our Sources
https://www.vogue.com/article/skincare-mechanical-vs-chemical-vs-physical-exfoliation
https://www.insider.com/winter-skin-beauty-hacks-2019-1
https://www.harpersbazaar.com/uk/beauty/skincare/a13700536/winter-skin-tips-from-a-dermatologist/