Fresh Flavour Dropping: Sundae Berry (+AHAs) Exfoliating Shower Foam!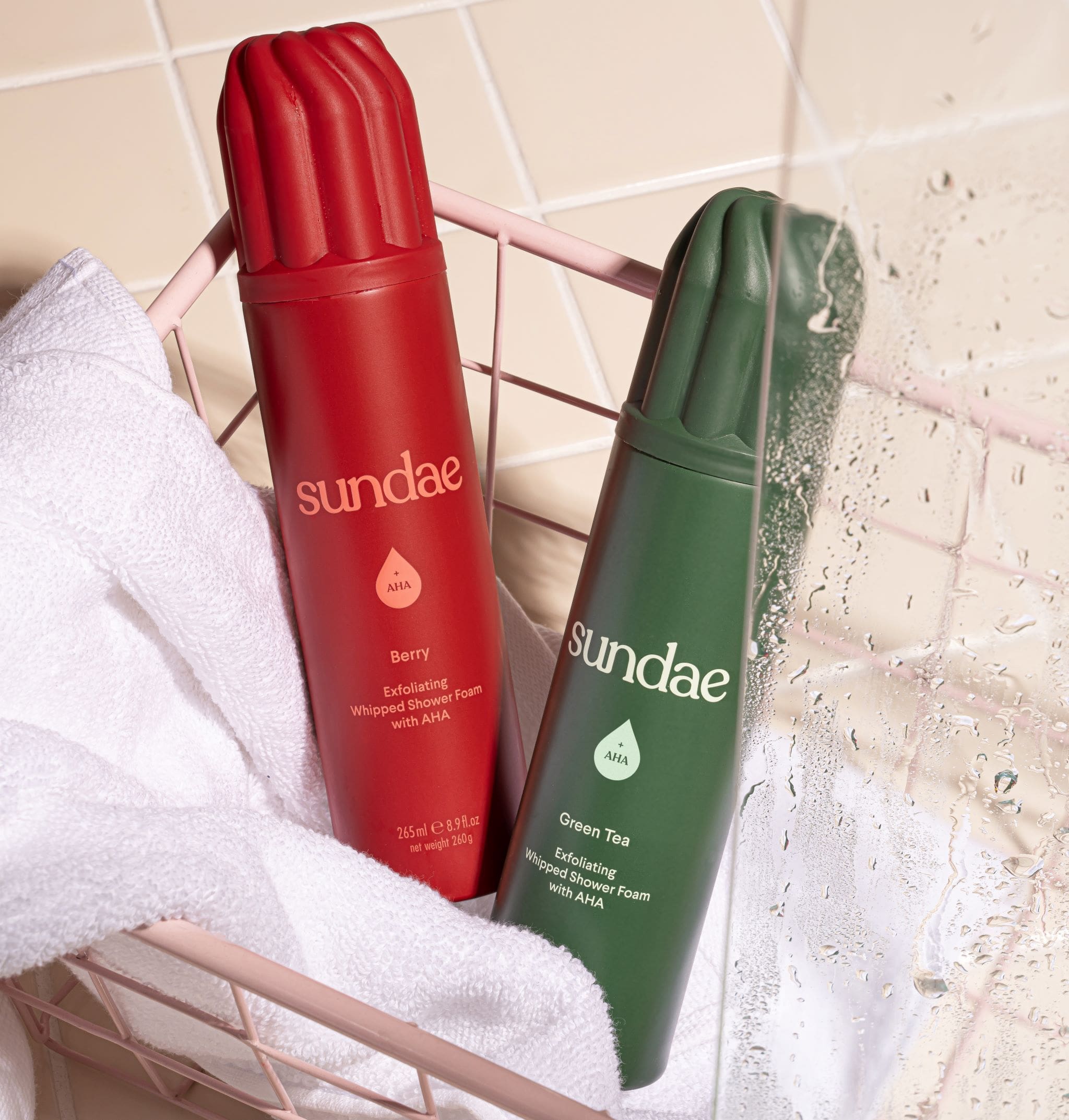 We're bursting with excitement to share some news we just know you'll LOVE...


Say Hello To The Silky Smooth ALL NEW Berry Exfoliating Shower Foam (With AHAs!)
You spoke and we listened. Following the HUGE success of our Green Tea exfoliating body wash, we have been working hard to bring you a fresh new flavour...

Introducing Sundae Berry with AHAs. Experience a juicy burst of berry bliss with every shower. Our new foam works its gentle exfoliating magic using AHAs, blessing your skin with refreshing and dewy tones that leave you feeling freshly fab!
As with all of our delicious Sundae shower foams, our new addition is proudly made in Australia, 100% vegan, and never tested on animals. Just how you like it 😊
Shop All Whipped Shower Foams

FAQs

Q: Does this new shower foam flavour contain any nasties?
A: Our products are free from parabens, PEGs, sulfates, GMOs and PPGs. We are also proud to be Cruelty-Free & Vegan.

Q: Can I bundle with this new flavour?
A: Sure! Build your next bundle to include Berry!

Q: Can I use this new flavour if I am pregnant or breastfeeding?
A: All Sundae Body cleansing and exfoliating shower foams are safe to use when pregnant or breastfeeding. We would always recommend consulting a health professional before using any skincare product.

Q: Are they kid-friendly?
A: They sure are. However, we have a new, tear-free range designed specifically for your little one, available exclusively at Coles.